Joined

Mar 27, 2010
Messages

1,256
Reaction score

0
So I just recently started doing work to my audio early this year. I was running the Kenwood KDC348U for a few months and had no intentions in changing it. I had a friend offer me a crazy good deal on a double din and could not pass on it. So I give you my new toy
Kenwood DDX719
Picked it up last week Wednesday.
Installed it myself. It has bluetooth and I ran the wire along underneath the dash and brought it out just by the fog light button. I must say at first I was hesitant but I am amazed with this HU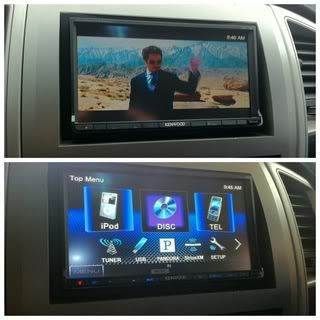 Oh and if you're wondering. My old deck (KDC 348U) is gonna go into the 89 ISUZU PUP I'm working on for my younger brother.