I hit some road gator (tire shreds) on one of my many road trips. Here's how I go about reattaching the them.
Got hit in the front while changing lane, didn't even see it coming. Gorilla tape hold it busted bits the rest of the trip. Arrived safely, time for repair.
Chances are some of your mounting tap is missing, get some of these at Lowes or Home Depot
Attach them to where the oem plastic clip would mount. Clean the area with some Isopropyl alcohol. Warm temp will help adhesive bond better. For best result, use 3M adhesion promoter.
Repeat as necessary
Put ziptie through them like so
Pass the zip tie through the hole where oem plastic clip wound attach to the rocker. Start all of them first then slowly pull the ziptie until the side skirt is flush against the rocker panel. A small amount of tension is all you need, too much will pull those new mounting tabs off over time.
This one is mostly intact, tore off only half the mounting legs. Reinforce with Epoxy, reload with new clips and its ready to go back on.
This piece attaches to the bed, forward of the rear wheel.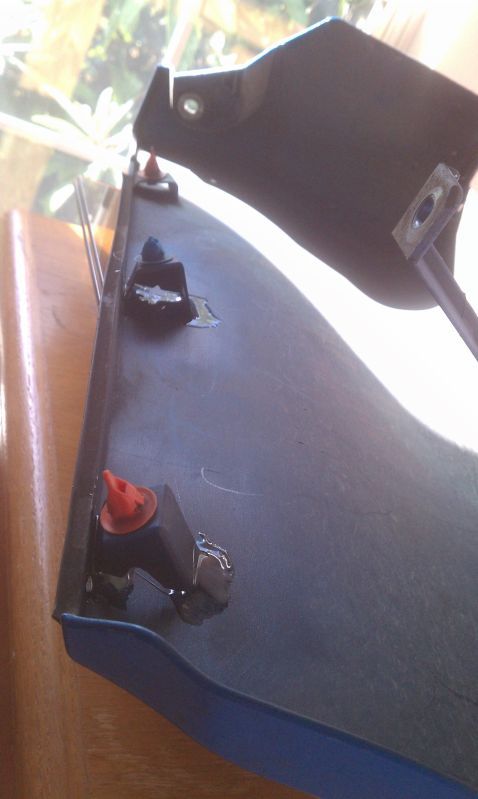 Front lip mounting tabs were torn, so I made new tabs out of metal and epoxy it on. Sorry no pic, this was done previously
Last edited by a moderator: